As one of New England's largest auction shipping, packing and crating companies, Extreme Packing Solutions is here to ensure that your newly purchased auction items are packaged properly and shipped with care and speed to their new destination. EXPS, Inc. has been working with both buyers and sellers for years across all industries. Don't be discouraged about taking an item or items to auction just because of their fragile state or size — opt for professional packing and shipping to get those items to and from the auction house.
Auction Items We Package & Ship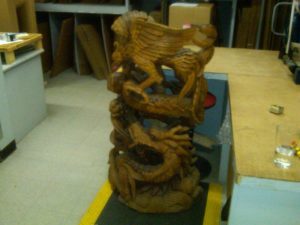 These days, just about any item can be auctioned off, which is why we don't limit ourselves to packing and shipping just a few specialty items. Instead, we're here to help package, crate and ship auctioned items of all shapes, sizes, and weight; from paintings to x-ray machines and everything in between. In particular, we specialize in the following items:
Heavy Machinery
Office Equipment
High Tech Equipment
Electronics & Computers
Large Furniture Items & Possessions
Antiques, Vintage Items, & Valuables
Fine Art & Collectibles
Other large, fragile or valuable auction items.
Auction Packing & Shipping Services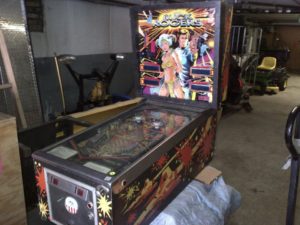 We provide packing, crating and shipping services for both buyers and sellers. For sellers, we understand that buyers are always wondering about packing and shipping costs, and EXPS, Inc. can provide you with accurate estimates to give to potential buyers. For buyers, we can provide packing and shipping estimates before you even purchase the item/s in question. Once you settle on an item, we will work with you to ensure your new possessions get to their intended destination.
Get an accurate packing and shipping estimate on your item/s
White glove service including blanket wrap and last mile delivery of your items
Expedited service via land, air and sea for those who are in a hurry
Warehousing and inventory facility when needed as well as a functioning receiving location
Customized wooden crates met to the specifications of your item/s
Free shipment tracking for nationwide carriers such as UPS, FedEx and DHL
Organized documentation for your records, including tracking every leg of the shipment
Interested in buying or selling auction items? Contact Extreme Packing Solutions for a free packing and shipping estimate on your auction items today!